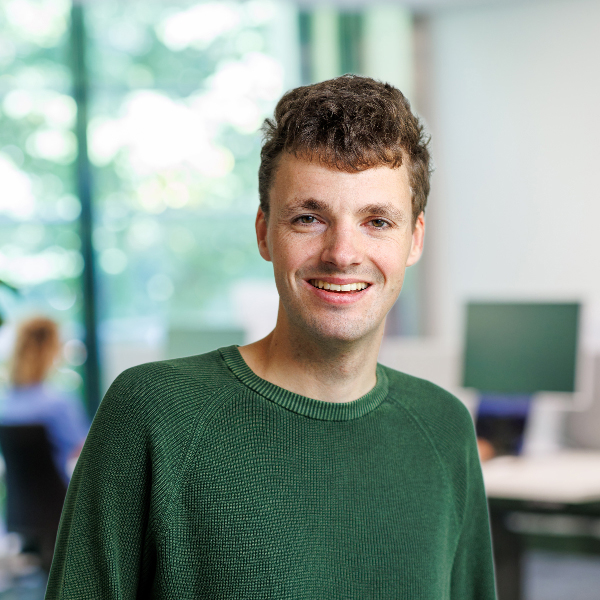 Remco
de Man

MSc

15 november 1995

Enschede, NL

Computer Scientist with a lot of interests. Specialized in the field of software engineering. Interests and experience in UNIX system management and server appliances.
---
Bio
As a computer scientist with a lot of interests in the field, I spend a lot of time using the computer. I use my knowledge as a software engineer and experience with systems management to develop (online) applications and manage servers.
Apart from being a computer scientist, I love to swim in my free time. At the time of writing, I am an active member of the swimming association 'De Apeldoornse Watervrienden', which allows me to swim one time a week. Besides swimming, I also organise several events at this association, such as the yearly member camp. Furthermore, I am a member of the PR committee there.
In the winter I also love to go skiing. As the Netherlands does not provide serious skiing options, I travel to Austria to be able to race down the mountains. This yearly holiday can therefore not be missed within my schedule.
---
Experience
Software engineer
Software engineer for Moneybird.
Teaching assistant
Multidisciplinary job in which I assisted at practicals, supported the teaching team and contributed to educational improvements in the field of Computer Science. The job required me to work within a team and other people from different backgrounds.
September 2015 - November 2019
Sales representative
Job in which I supported the sales team of the Paradigit Store in Apeldoorn. Partly responsible for keeping the store running with as main task selling products to customers.
July 2014 - December 2014
Student Service Desk Employee
Laptop Doctor
At high school, solving software and (small) hardware related issues students were experiencing with their laptops.
---
Extracurricular
PR committee member & Event organiser
Member of the PR committee in which I am responsible for the website, social media channels and digital communication.
Event organiser for the yearly camp activity and also co-organiser for other events on demand.
---
Projects
Knowledgebird: An automated chatbot
Project developed as part of the Industrial Software Engineering Project, in which a proof of concept of an automated chat robot was created to assist customers of Moneybird better.
September 2018 - February 2019
---
Skills
Platforms and deployment
Programming languages
Frameworks
Strengths
Hard-working

Eye for detail
---
Education
M.Sc. in Computer Science
Cum laude
Average: 8.96
Thesis title: A formalisation of EMF by expressing Ecore as GROOVE graphs
September 2017 - December 2019
B.Sc. in Technical Computer Science
Cum laude
Average: 8.67
September 2014 - July 2017
Voortgezet wetenschappelijk onderwijs
Average: 7.64
Educational profile: Natuur & Techniek (Nature & Science)
September 2008 - July 2014
---
Publications
Remco de Man and Ansgar Fehnker (2018).
"The Smell of Processing"
Proceedings of the 10th International Conference on Computer Supported Education - Volume 1: CSEDU, SciTePress
DOI: 10.5220/0006701704200431
Ansgar Fehnker and Remco de Man (2019).
"Detecting and Addressing Design Smells in Novice Processing Programs"
Computer Supported Education, Springer International Publishing
DOI: 10.1007/978-3-030-21151-6_24